Mathematics

General mathematics for competitive exams. Explore Notes, Questions and Quizzes. Attempt online tests.
Continue Browsing in Mathematics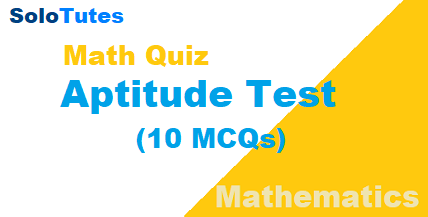 Math Quiz : General aptitude test on Mathematics for competitive Exams
(10 Questions , 42 attempts)

A general aptitude test on mathematics included some common topics like profit and loss, percentage, ratio, compound ratio, etc. suitable for SSC, D...

View Test
Videos ❯
🗘
Similar Videos ❯
More Videos ❯
!Disclaimer:The videos displayed above are dynamically synced using youtube search api as per the content of this page and are for educational purposes only. We are not the creater of any videos displaying here. The credits and rights goes to the respective creaters/channel-owners on Youtube. .